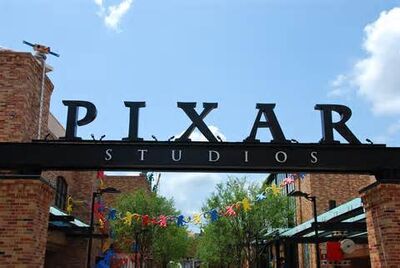 Pixar Animation Studios is an American animation film studio that is headquarterd in Emeryville, California. The studio was founded by Ed Catmull, John Lasseter, and Steve Jobs.
Pixar Studios

Some attributes

First
Founder: Ed Catmull
Second
Second Founder: John Lasseter
Third
Type: Cartoons

Other attributes

Fourth
Mascot: Woody (Toy Story)
| | |
| --- | --- |
| | "When will it be released on DVD?." |
Pixar was founded on February 3, 1986 and released it's very first film and the first computer generated imagery film, Toy Story, which was released in November 1995. They released many films regarding many different characters. The first main character of a Pixar movie was Woody from Toy Story. Pixar's first sequel ever was Toy Story 2 released in 1999. The first 21st century Pixar film and it's fourth film was a movie about monsters which was named Monsters Inc. 2 years later Finding Nemo, Pixar's fifth film, was released in theaters in 2003. The Incredibles which was Pixar's sixth film was released in 2004.
In 2006 Cars was released which celebrated Pixar's 20th Anniversary, and it was Pixar's final film made by itself and used old Pixar animation before the company was bought by Disney. In 2007, Pixar's eight film Ratatouille was released and was the first Pixar film to have new animation and the first by Disney after it bought Pixar. In 2008 the logo changed at the start of a Pixar film which made WALLE the first to use the Disney logo. In 2009 Up was released. In 2010 Toy Story 3 was released and became the first movie in movie history to hit the billion dollar mark in grossing and the most expensive Pixar movie. In 2011 Cars 2 was released which was Pixar's third sequel, after Toy Story 2 and Toy Story 3. In 2012 Brave was released. In 2013 the first Pixar prequel was released, which was Monsters University.